Water and a Girl
Beautiful composition, excellent scenery, amazing play of colors.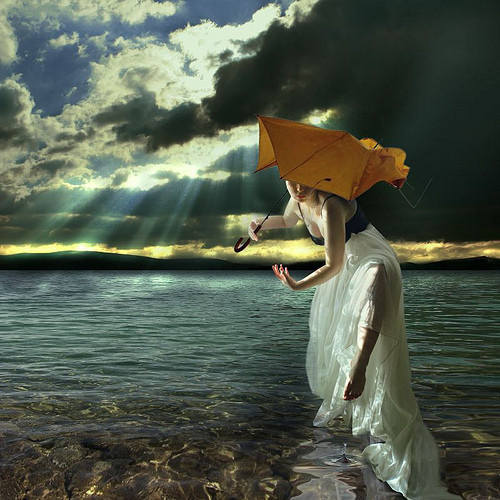 ---
The Ball is Coming!
Analogue shot with Seagull 6×6 (Chinese clone of Rolleiflex), made in 1983. "The gulfball is suspended on a fishing line in front of the camera. It was a stormy day. So I had to shoot 5 or 6 films for getting one image with the ball in the center position AND a light reflection on the golf club.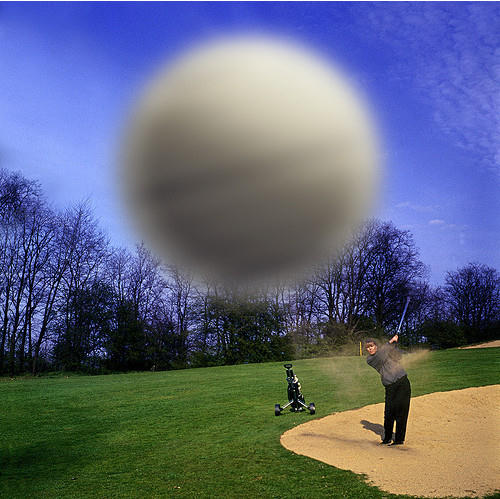 ---
Sky
The sky is reflected in a drop of water. Beautiful scenery.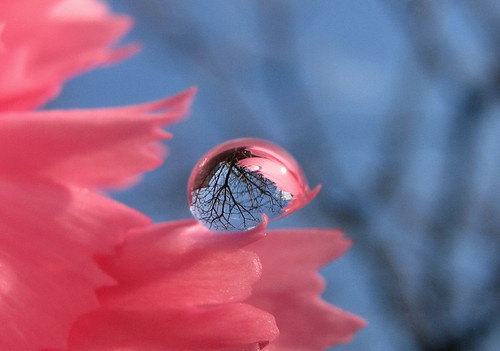 ---
Glittery Ball
"The reflection in this water droplet, it looks like the glitter is stuck to the water, but NO, it is reflections from the glitter on the feather."
---
Yaw? Weeeee
You probably shouldn't try this in your local trains. Such pictures are unforgettable.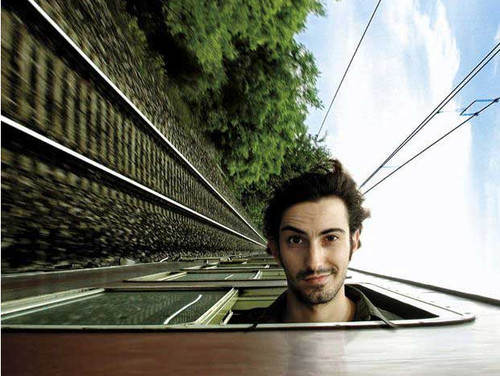 ---
Leap of Faith
What does being one step away from falling into the abyss feel like?
---
Astronaut Self-shot Over Earth
Could this be the best self-shot ever? It's truly out of this world.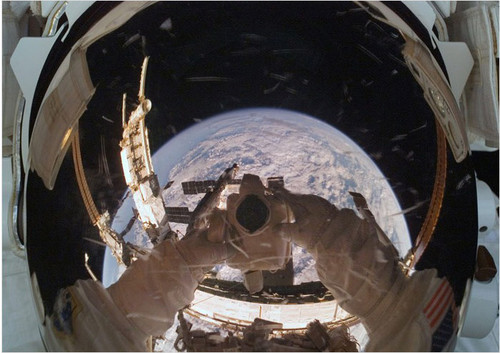 ---
FlickrMeeting - Genova - G3
Blue baloon, a small detail, gives the picture an incredible power.
---
Passing the Golden Gate Bridge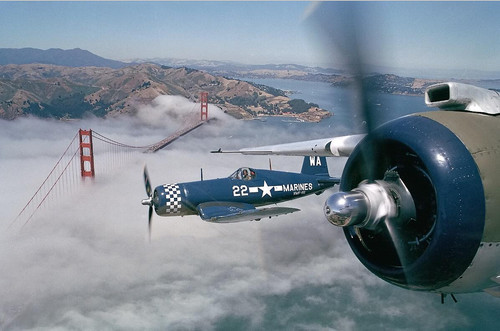 ---
Swimming pool
Taking a look at the swimming pool. From a quite different perspective.